The Conference has been Cancelled due to the COVID-19 pandemic
The Grand Lodge of Massachusetts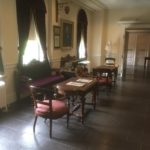 Overlooking Boston Common in the heart of the city is the headquarters of the Grand Lodge of Masons in Massachusetts.  The building, one of oldest in downtown Boston, is the third Grand Lodge structure to have been erected on the site. Constructed in 1898, the Grand Lodge houses six meeting halls, a research facility – the Samuel Crocker Lawrence Library – with a raft of historic artifacts, and the administrative offices for the Grand Lodge and other appendant bodies and programs.  There is also a purpose-built reception and dining hall.
186 Tremont Street, Boston, MA 02111, USA
(the entrance is located at 51 Boylston Street)
tel – 617 426 6040
tel – 800 882 1020 (within MA)
The Grand Lodge of Massachusetts – the oldest grand lodge in the Americas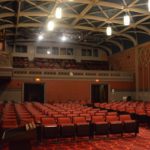 The Grand Lodge of Massachusetts dates back to 1733. It was the first in the New World and is the third oldest grand lodge following the Grand Lodges of England and Ireland. Formally organized under the leadership of Henry Price, the Provincial Grand Master, Boston's first freemasons met at the Bunch of Grapes Tavern.
The Conference will be taking place in the Gothic Room (pictured), with Friday's demonstration lodge held in one of the several superb temple rooms.
Transport and Accommodation
Directions and Transport Links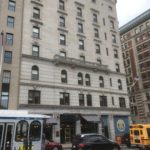 Situated in the heart of Boston, the Grand Lodge building is close to many of the city's hotels and restaurants. Whether you choose to stay within or without the central downtown area, the efficient and inexpensive Massachusetts Bay Transportation Authority (MBTA) offers safe and reliable transportation across the city via subway and bus for a fixed fare of US$2.75 (cash) or US$2.25 (MBTA Charlie card).  Please click here for the MBTA website and subway/rail maps.
You can also view a Local Map of Downtown Boston by clicking here
Getting to and from Logan International Airport
Click for Transport Options at the Airport
For those flying in to Boston from out-of-state or internationally, Logan International Airport is accessible by public transport with a FREE transport link (Silver Line 1 – 'SL1') running every 7-10 minutes from each of the airport terminals to the city's South Station Terminal, which is a 10-12 minute walk from Boston Common. The SL1 journey takes around 25 minutes.
The MBTA Blue Line train also runs from Logan International Airport to central Boston every 8-10 minutes. The fare is US$2.75 (the same cash price for any journey on the MBTA system), with a journey time of around 30 minutes.
For those preferring a cab or Uber, the airport is a short c.15 minute (US$25) cab ride to the downtown area.
Greater Boston Area Public Transportation Links
The city of Boston and its suburbs are served by excellent subway, rail and bus systems.  Click here for the Commuter Rail Map and here for the Subway Map.
Driving to Boston
There is secure off-street garage parking next door to the Grand Lodge building (the car park entrance is in Boylston Street), and reduced parking rates apply on weekends. Other garages are available close by. Please be aware that on-street parking is extremely limited and parking meters are in operation Monday through Saturday, 8am – 8pm. The maximum meter parking time is only 2 hours and metered parking in Boston is currently $1.25 per hour. City of Boston parking meters are free on Sundays, with no time limit enforced. See Parkwhiz for parking options.
Travelling to Boston on Amtrak
Amtrak operates a fast regular train service (the North-East Corridor Route), to Boston's South Station from New York, Philadelphia and DC; another line – the Lake Shore Line – runs from Chicago.  Amtrak also serves other nearby cities.
Accommodation in Boston
Boston has numerous hotels ranging from the expensive to the more reasonable: – Click here for Hotel Options
AirBNB offers a wide range of apartments and rooms with prices varying from c.US$50 to US$100+ per night: – Click here for AirBNB.  This is often a good choice.
We recommend booking at least a couple of months in advance to secure a good rate and an optimal location.  Many non-central hotels offer a free or inexpensive mini-coach service to the downtown area, and almost all are close to MBTA transport links.
We are not recommending a specific hotel/chain since preferences vary, some attendees will wish to stay with friends, and Bostonians and Massachusetts residents may well travel in daily via the MBTA.
Join or Renew your Membership of Q.C.C.C.
Join or renew
---
Payment to Dine
Please pay amount specified on Dining Form.
---
Make a Donation
Your support will allow us to extend the research material and research services currently provided. Thank you.