Bristol Installed Masters' Lodge, No. 8186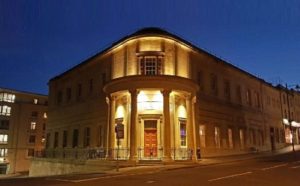 The third and final official delivery of the 2016 Prestonian Lecture was given at Bristol Installed Masters' Lodge on 31 October. Virtually the whole of the provincial grand team was present, led by the PGM, and Lodge Room No. 1 at Freemasons' Hall in Park Street, Bristol's principal Masonic Centre, was packed with attendees from across the province and adjoining provinces. It was a splendid occasion and much enjoyed by those present. The lecture was followed by an excellent dinner that bisected pre- and post prandial drinks at the in-house bar, much in keeping with eighteenth-century traditions!
Join or Renew your Membership of Q.C.C.C.
Join or renew
---
Make a Donation
Your support will allow us to extend the research material and research services currently provided. Thank you.