Quatuor Coronati Lodge: Our Next Meeting
Quatuor Coronati Lodge meets five times a year on the second Thursday in November (Installation); third Thursday in February; second Thursday in May; fourth Thursday in June; and second Thursday in September. Lodge meetings are usually held at Freemasons' Hall, Great Queen Street, London.
Members of QCCC are very welcome to attend Lodge meetings. Please email us in advance if possible to let us know you will be present: secretary@quatuorcoronati.com.
Thursday, 8 September 2022
The Curious Case of Master Mason Grand Officers
Kent Henderson
A copy of the Summons can be downloaded here: QCL 8 September 2022 – Summons
The full paper can be accessed here: AQC135.05 Henderson.
Please send your comments on the paper or any questions to the author to editor@quatuorcoronati.com.
Other than with respect to the annual Installation Paper, questions and comments on each paper should be submitted in advance or within 24 hours of the delivery date.
Please note that all AQC papers are copyright QC/QCCC and should not be reproduced or circulated.
ABOUT THE AUTHOR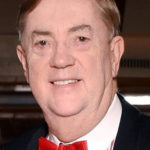 Kent Henderson is a member of Craft lodges in Australia and overseas, including QC Lodge, to which he was elected 2014.
Kent is a Past Master and Fellow of the Victorian Lodge of Research, a former long-term co-editor of its Transactions, and holds the rank of PJGW under the United Grand Lodge of Victoria.
Kent is also a Past Master or equivalent of additional Masonic Orders, a former Fellow and President of the Australian & New Zealand Masonic Research Council, and was the Kellerman Lecturer for Victoria in 1994. He is also a Founding Fellow of The Masonic Society (USA).
Kent's many books and papers on Freemasonry include Masonic World Guide (1984); The Masonic Grand Masters of Australia (1989); Freemasonry Universal – A New Guide to the Masonic World, vols I & II (1998, 2000); Millennial Masonry (2002); and Famous Freemasons who changed the World (2022). Kent holds the Grand Lodge of South Australia's Diploma of Masonic Education and a 250th Anniversary Medal awarded by the Grand Lodge of Denmark for 'his outstanding contribution to international Masonic Research'.
****
Join or Renew your Membership of Q.C.C.C.
Join or renew
---
Payment to Dine
Please pay amount specified on Dining Form.
---
Make a Donation
Your support will allow us to extend the research material and research services currently provided. Thank you.