Quatuor Coronati Lodge: Our Next Meeting
Quatuor Coronati Lodge meets five times a year on the second Thursday in November (Installation); third Thursday in February; second Thursday in May; fourth Thursday in June; and second Thursday in September. Lodge meetings are usually held at Freemasons' Hall, Great Queen Street, London. 
Thursday, 9 September 2021
Freemasonry and Secular Spirituality in the Ottoman Grand East
Professor Remzi Sanver
The paper and lecture have been posted online to read and view over the Summer. We expect to hold this meeting of QC Lodge at Freemasons' Hall in London, with Q&A to follow.  Dining arrangements will be confirmed in September.
A written copy of the delivery paper is available here – AQC134.05 – and a presentation of the paper is available on QC's YouTube channel.
Please note that all AQC papers are copyright QC/QCCC and should not be reproduced or circulated.
Questions and comments on each paper can be submitted in advance or within 24 hours of the delivery date to editor@quatuorcoronati.com.
The Speaker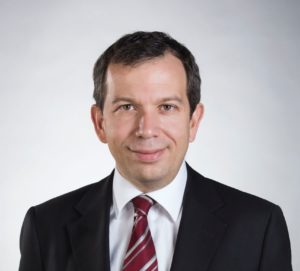 Professor Sanver was born in 1970. He is a graduate of Galatasaray Lisesi High School, which was founded more than five centuries ago, and received a BSc in Industrial Engineering (1993) and PhD in Economics (1998) from Bogaziçi University, Istanbul, Turkey.
Following the completion of his Doctorate, Remzi began his professional academic career at Istanbul Bilgi University, Turkey, where he was appointed the founder director of the Murat Sertel Center for Advanced Economic Studies. He also served as Rector of the University (2011-15). In October 2015 he was appointed Director of Research at CNRS at LAMSADE, University of Paris, Dauphine.
Within Freemasonry, Professor Sanver is a Past Grand Master of the Grand Lodge of Turkey and an avid Masonic Researcher.
****
Join or Renew your Membership of Q.C.C.C.
Join or renew
---
Payment to Dine
Please pay amount specified on Dining Form.
---
Make a Donation
Your support will allow us to extend the research material and research services currently provided. Thank you.