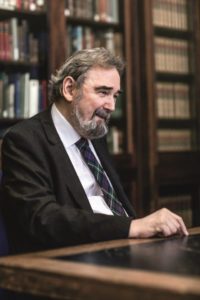 Produced and recorded for QCCC in 1994, John Hamill's History of Freemasonry was originally published as an expensive set of five CDs.
As time has passed and new evidence has come to light, other historical theories have gained traction. It nonetheless remains a delight to listen to John, at the time the Librarian and Curator of the United Grand Lodge of England.
The History is copyright QCCC and should not be reproduced.
Part One:
Introduction:
Theories of Origin:
The Early English Evidence:
Part Two:
The Grand Lodge System:
English Freemasonry Abroad:
Part Three:
The Development of the Lodge:
The Social Side:
Part Four:
The English Royal Arch:
The Additional Degrees:
Part Five:
Masonic Charity:
Anti-Masonry:
Join or Renew your Membership of Q.C.C.C.
Join or renew
---
Make a Donation
Your support will allow us to extend the research material and research services currently provided. Thank you.