The Current Master of the Lodge
2017-18  Andreas Rizopoulos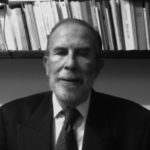 Andreas Rizopoulos is a retired journalist and communications consultant. He was initiated in 1973 in Greek Lodge of Research Hetairia ton Filikon, is a founder member of two lodges in Greece and a founder-steward of Internet Lodge No. 9659. He is also a member of the Scottish Rite both in the United States (Washington DC Valley) and Greece (Supreme Council for Greece, 33o), and holds grand rank in other masonic orders.
In addition to writing on the history of medicine and literary criticism, Andreas is the author of eight books on freemasonry. His research has been published by AQC, Heredom, Pythagoras and Mimar Sinan, and he has spoken at conferences internationally, including those at the Universities of Nice and Cambridge.
Join or Renew your Membership of Q.C.C.C.
Join or renew
---
Make a Donation
Your support will allow us to extend the research material and research services currently provided. Thank you.