Recent Masters of the Lodge
2021/22

Chris Powell was born at Lyme Regis, Dorset, and educated at the universities of Sheffield and Emmanuel College, Cambridge. He taught in the University of Cambridge for five years before moving to Cardiff where for twenty-five years he was on the staff of the Royal Welsh College of Music and Drama, the National Conservatoire of Wales, where he held a number of senior academic and administrative posts and was a member of the academic board and governing body of the college. Chris is a Freemason in the Province of Derbyshire and in Yorkshire West Riding, a PM of Royal Brunswick Lodge No. 296 and a PZ of Chapter of Loyalty No. 296, both based in Sheffield, and a member of other Masonic bodies in England and Scotland. In 2009, he was awarded the Norman B. Spencer Prize and the following year elected a full member of QC lodge. He is the author of numerous papers published in AQC as well as papers in other Masonic journals, including those of the Manchester and Bristol Masonic research associations. He is also the author of Easy Lodge Music – a collection of familiar music for lodge use.
2019/21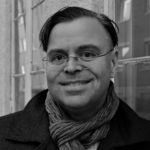 Dr Andreas Önnerfors was raised in Trier, Germany. He studied at the University of Lund, Sweden, where he was awarded his BA and MA degrees in the History of Sciences and Ideas. Andreas afterwards studied for a PhD at Lund, taught History of Sciences. Following post-doctoral work at the University of Freiburg, Germany, and the University of Nice Sophia-Antipolis, France, he was contracted to the University of Sheffield where from 2007-10 he worked as Director of the Centre for Research into Freemasonry and Fraternalism, and as a Senior Lecturer in The Department of History. Following his return to Lund, he was awarded the title of Reader or Associate Professor in the History of Sciences and Ideas, and was made full Professor in 2020. He currently teaches History of Sciences and Ideas at the Universities of Gothenburg and Lund.
2018/19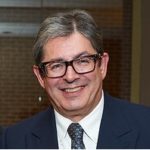 Ric Berman is the author of seven books including The Foundations of Modern Freemasonry; Schism; From Roanoke to Raleigh; The Grand Lodge of England & Colonial America; and Espionage, Diplomacy and the Lodge.  His 2016 Prestonian Lecture, Foundations, sets a context for the 300th anniversary of the formation of the first Grand Lodge and is now in its fourth edition. Ric holds a Masters in Economics from the University of Cambridge and a Doctorate in History from the University of Exeter, following which he spent two years post-doctoral research at the University of Oxford's Modern European History Research Centre. Ric is a Fellow of the Royal Historical Society, a Life Fellow of the Huguenot Society and a Visiting Research Fellow at Oxford Brookes University. He has delivered plenary lectures at masonic conferences and academic symposia across the globe.  A freemason for over forty years, Ric holds Grand Rank within UGLE; is a member of the Council of Trustees of the Museum of Freemasonry; and is PM of Marquis of Dalhousie Lodge, 1159, and Temple of Athene Lodge, 9541. He is also an American freemason, a member of Fiat Lux, 1717, in Washington DC, among others.
2017/18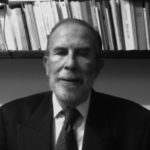 Andreas Rizopoulos, a retired journalist and communications consultant, was initiated in 1973 in Greek Lodge of Research Hetairia ton Filikon. He is a founder member of two lodges in Greece and a founder-steward of Internet Lodge No. 9659. He is also a member of the Scottish Rite both in the United States (Washington DC Valley) and Greece (Supreme Council for Greece, 33o), and holds grand rank in other masonic orders. In addition to writing on the history of medicine and literary criticism, Andreas is the author of eight books on freemasonry; his research has been published in AQC, Heredom and elsewhere.
2016/17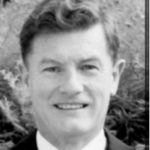 Brian Price, OBE, was born in Ruislip in 1942 and educated at Harrogate Grammar School and the University of Manchester (BScTech, MSc). He served in the Royal Air Force for 34 years with overseas appointments in Malaysia, the Middle East, the United States, Germany and Belgium, retiring as a Wing Commander in 1997. He was awarded OBE in 1992. Brian was initiated into Spa Lodge No 7609 in Harrogate in 1969. His other lodges include Royal Air Force Lodge No. 7335 and lodges in the USA and Belgium. He has membership in other orders, in many of which he holds Grand or Provincial Rank. In Craft, Brian was promoted to PAGDC in 2011. Brian's research interests include chivalric and military orders.
2015/16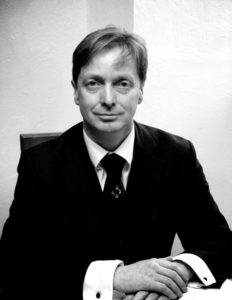 Professor James Campbell is an architectural historian at the University of Cambridge. He was born in Harrogate, North Yorkshire, and studied architecture at Cambridge. After practising in the UK, USA and Hong Kong, James returned to Cambridge to read for a PhD in architectural history, becoming a University Lecturer in 2005, head of department in 2019, and becoming a professor in 2022. He has published four books on various aspects of architectural history which have been translated into eleven languages. James comes from a family of freemasons, his grandfather having been District Grand Master in Madras. He is a member of the Middlesex Lodge No.143; Archibald Campbell Lodge No.4998, Madras; Isaac Newton University Lodge No.859; Old Union No.46; Metropolitan Grand Stewards' Lodge No.9812; and the Grand Stewards Lodge. He was President of the Board of Grand Stewards (2016) and subsequently JGD (2017). A member of numerous other orders, James was Prestonian Lecturer in 2011.
2014/15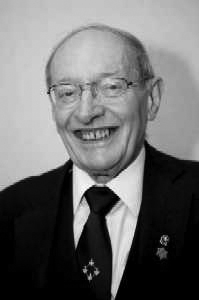 The late Gordon Davie was initiated into the Chelsfield Lodge, No. 6405, Province of West Kent in 1964. He became Master of Chelsfield Lodge, No. 6405, in 1964, and has been Master of the following lodges: Lodge of Regularity, No.91 (1988); West Kent Masters Lodge, No. 5778 (1998); Founder & PM of Good Neighbour Lodge, No.83789 (1984); Helios Lodge, No.8311 (1987); West Kent Provincial Grand Stewards Lodge, No.8565 (1976); Fiennes Cornwallis Lodge, No. 9279 (2000); West Kent Lodge of Charity, No.9610 (1999); and Lodge of St Julian, No.5076. Appointed Provincial Grand Steward (Kent ), 1969; Provincial DGDC, 1973 (West Kent), Provincial DC, 1977-8 (West Kent), APGM, 1988-93 (West Kent); AGDC, 1978; PSGD, 1988. Nominated Grand Steward by the Lodge of Regularity, 1988, and Secretary to the Board of Grand Stewards, 1988, he was Cornwallis Lecturer, 2004, and Prestonian Lecturer, 2005.
2013/14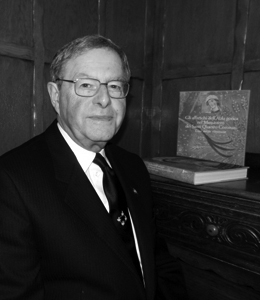 Yorkshire blood but Lancastrian birth, the late John Acaster was initiated into Clapton Lodge, No.1365 in 1970, and exalted in Clapton Chapter in 1972. On moving to Manchester he became a Founder of Maccabee Lodge, No.8947 (1980), Master (1986-7); founder of Robert Burns Chapter, No.999 (1991), First Principal (1997); WM Manchester Lodge for Masonic Research, No. 5502 (2002); PSGW of East Lancashire (2006); and member Quatuor Coronati Lodge (2007). Past MWS, Salford Rose Croix, Chapter No.428; Past Supreme Ruler, Robert Burns OSM, No.328; member Manchester Engineers' Lodge of MMM, No.1059. John lectured for the former Cornerstone Society and delivered papers at numerous international conference on the history of freemasonry. He passed in 2019.
2012/13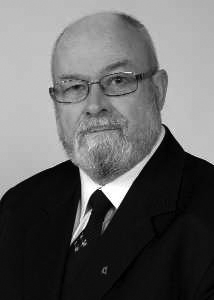 Robert Cooper has held the post of Curator of the Grand Lodge of Scotland since 1994 which has given him access to some of the oldest documents and artefacts in the Masonic world including the Minute Books of Lodge Aitcheson's Haven, which dates from 9 January 1599. He has published extensively on Masonic matters and appeared on television and participated in radio programs around the world. Initiated into The Lodge of Light, No.1656 (SC) in 1984, he is a founder member of Lodge Edinburgh Castle, No.1764 (Master, 1998); and a PM of Lodge Sir Robert Moray, No.1641 (Edinburgh Lodge of Research) (2009-11). Robert is active in The Great Priory of Scotland (the Knights Templar); the Supreme Grand Royal Arch Chapter of Scotland (the Royal Arch); The Royal Order of Scotland; The Supreme Council for Scotland (Scottish Rite for Scotland); and The Grand Imperial Council of Scotland. He is also a Free Gardener and a Hammerman as well as being a member of several non-Masonic esoteric societies.
2011/12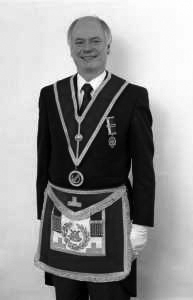 Initiated in Powis Lodge, No.7355 in 1984 and exalted in Welchpool Chapter, No. 998, in 1986, Antony was WM, The St. Vincent Lodge, No. 1404 (1999); First Principal, Jerusalem Chapter (2004); PrGChap (2005); PrSGW (2008). He is currently PrGOr and Mentor in Bristol and was promoted PAGDC in 2011. He is also PM, Goodwin Mark Lodge, No.1563 (2002); EP, King Richard I Preceptory Knights Templar, No. 341 (2003); MWS, Sympathy & Grace Rose Croix Chapter, No. 947 (2005); TIM, The Wessex Council of Royal and Select Masters, No. 41 (2006); MPS, Rose and Lily Conclave of Knights of the Red Cross of Constantine, No. 387 (2007); WM, Installed Mark Masters Lodge, No. 171 (2009); Commander, Dunckerley Royal Ark Mariners Lodge, No. 630 (2009); SR, St. Hugh Conclave Order of the Secret Monitor, No. 115 (2010). Antony was Founding PrSGW, Gloucestershire and Herefordshire, Royal Order of Scotland, and Substitute Provincial Grand Master (2009). He is a member of the Lodge of Living Stones, No. 4957, Province of Yorkshire West Riding.
2010/11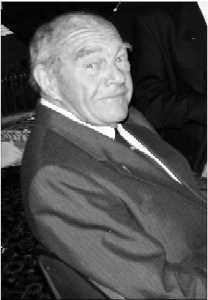 Thomas ('Tom') Vallance Webb (1926-2014), was born in England but taken as a child to Cape Town, South Africa. He was initiated in Rondebosch Lodge, No.3141, Cape Town, in 1957; appointed District Grand Registrar for the District of South Africa (Western Division); and from 1980-94 was Assistant District Grand Master. He was also a member of the District Board of General Purposes and President of the District Board of Benevolence. Appointed to Grand Rank as PAGDC in 1983, Tom was promoted PJGD in 1984 and PSGD in 2003. He held Grand Rank in the Royal Arch and other orders. He was elected a full member of Quatuor Coronati Lodge in 2002 and  during his year as Master the Lodge held its first overseas meeting in South Africa.
2009/10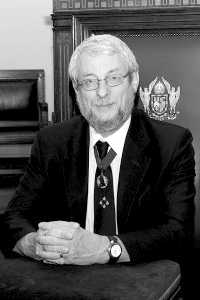 Dr John Stephen Wade was initiated in Fellowship Lodge, No.4069 in 1981 and served as Master in 1991. He was exalted into Fellowship Royal Arch Chapter, No. 4069, in 1985, and was the founding Master of Amadeus Lodge, No 9539, in 1994. John is PPrJGW, Yorkshire (West Riding) and Derbyshire; and a Past Provincial Grand Sojourner in the Royal Arch. From 2003-5 he was President of the Sheffield Masonic Study Circle. He was elected a full member of Quatuor Coronati Lodge in 2005, appointed Secretary a year later, and served as Master in 2009-10, the year during which he was nominated Prestonian Lecturer. John is an active member of lodges in Scotland, Ireland, Italy and the United States. He is also the musical director of the Sheffield and District Masonic Choir which he founded in 1991.
2008/9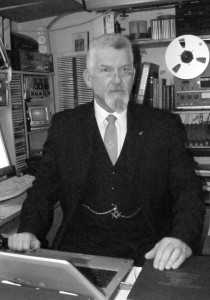 Peter Currie was the editor of AQC for nine years until 2009, and had been indexer since 1993. He published several articles on Craft Freemasonry of which Two Masonic Arks won the Norman B. Spencer Prize in 1998; and was the author of The History of the Royal Naval & Military Chapter No. 2404 and editor of Stability Ritual (1992). Peter was initiated in the Hundred of Axstane Lodge, No.7722 in the Province of West Kent, and was Master in 1991-2. He was a Past Master of the Queen's College Taunton Lodge, No. 6988, in Somerset, and a PZ of the Royal Naval and Military Chapter, No. 2404, in East Kent.
2007/8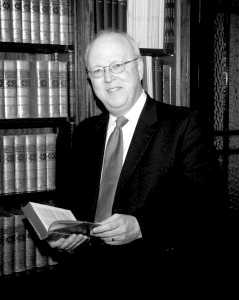 S. Brent Morris is the Managing Editor of the Scottish Rite Journal of the Supreme Council 33°, Southern Jurisdiction, USA. He retired as a mathematician from the US federal government with 25 years' service, having also taught at Duke, Johns Hopkins, and George Washington Universities and given invited lectures at over 100 universities. He was initiated in Highland Park (now Louis G. Priester) Lodge, No.1150 in Dallas, Texas in 1971. In 1979 and 2000 he served as Master of Patmos Lodge, No. 70, Ellicott City, Maryland, and in 1980 was the Grand Director of Ceremonies of the Grand Lodge of Maryland. He is High Priest (First Principal) of Zeredathah Royal Arch Chapter, No. 35, Laurel, Maryland, and a member of other Masonic orders. Brent's main love is Masonic research and writing, and he was the founder of the Scottish Rite Research Society in 1991 and editor of Heredom's first 14 volumes.
2006/7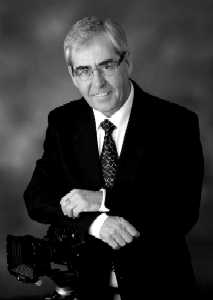 David Peabody was initiated in Iceni Lodge, No.6066, (Essex) in 1980 and was WM in 1989. He was appointed Provincial Grand Steward in 1989 and promoted to Provincial Senior Grand Deacon in 1993. In 2000 he became a Grand Officer as Past Grand Standard Bearer. David has been active in many other Masonic Orders. In Masonic research he is chiefly concerned with eighteenth and nineteenth century history. David is a keen photographer and has photographed HRH The Duke of Kent and HRH Prince Michael of Kent, and the heads of many other Orders. His main concern is the conservation of the photographic image, the careers of the subjects and their photographers.
2005/6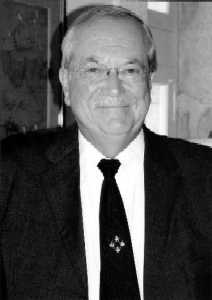 Jacques Litvine was initiated in 1958 in the Lodge Promethée of the Grand Orient of Belgium and joined the Regular Grand Lodge of Belgium, where he became Grand Librarian – Archivist, and a Founder of the Acta Macionica Lodge of Research. He was honoured with the title Worshipful Master for life of his Lodge, La Parfaite Amitié, No.11. In 1992 he retired and left Belgium to live in France; he joined the GLNF and is a founder and the first Master of the Lodge, La Paix et La Candeur, in Sarlat, Grand Orator of Aquitaine, Past National Grand St Bearer, and Provincial Grand Senior Warden of the Limousin Périgord Province. Formerly 32° AASR, CBCS, Knights Templar, Knights of Malta and the Cryptic Degree, he resigned these degrees, with the exception of the Royal Arch and the Mark where he is Grand National JW of Honour.
2004/5
John Mandleberg (1922-2012) was initiated in Apollo University Lodge, No.357 in 1942 before being commissioned in the Royal Artillery. He returned to Oxford after which he worked for the Atomic Research Establishment, Harwell. John occupied the Chair of Middlesex Lodge, No.143, three times, and was SW of Lodge of Antiquity, No.2. He was appointed PAGDC in 1975, and thereafter PGDSwdB. He was a Grand Officer or its equivalent in ten Orders outside of the Craft, including SGIG 33° in the Ancient and Accepted Rite, Knight Commander of the Temple in the United Orders and PDGM in the Grand Council of Royal and Select Masters, as well as a PPrGJW in the Province of Septimanie under the GLNF.
2003/4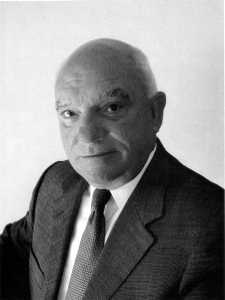 Jim was appointed DGS of UGLE in 1998 and served as GS from 1998-2001, when he retired; he was Grand Secretary General of the Supreme Council 33° (1989-1998). He is an honor­ary member of the North American Conference of Grand Secretaries; a Past Grand Secretary of the Grand Lodge of Canada in the Province of Ontario; PSGW of the Grande Loge Nationale Française; and a member of the Texas Lodge of Research. Jim was awarded a PhD by the University of Sheffield for The 4th Earl of Carnarvon (1831-90) and Freemasonry in the British Empire, and his collection of papers  – Masonic Networks and Connections – was published in Australia by the ANZMRC and in England by the Library and Museum of Freemasonry. His Masonic offices include Substitute Grand Master of the Royal Order of Scotland, and Chief Steward of Apollo University Lodge, No. 357.
2002/3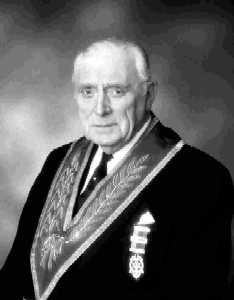 Douglas was initiated in April 1944. In 1960 he was appointed Provincial Grand Superintendent of Works for the Province of Surrey and promoted PrJDW in 1971. In Grand Lodge, he was appointed AsstGSuptWks (1978), DepGSuptWks (1986), and GrSuptWks (1987-92). In 1993 he was promoted PJGW. He held the following appointments from 1987-92: member, Board of General Purposes; Finance Committee; Real Property Investment Committee; and Premises Committee. A founder of four Craft lodges and a joining member of several others, Douglas holds Grand Rank in the Mark and Royal Ark Mariner degrees, and is an honorary member of many lodges and chapters throughout the English Constitution. In the Royal Arch he holds the rank of PGSwdBr; he was appointed as the Batham Royal Arch Lecturer (1993-96).
 2001/2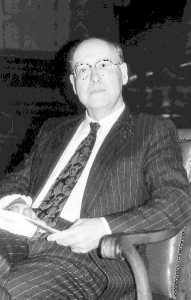 Trevor Stewart has been a Past Master of two Craft lodges and PZ of a Royal Arch Chapter under UGLE; he is also active in Scottish Freemasonry and other Constitutions. Trevor is a recognized Masonic author and has contributed papers to numerous publications in England, Scotland and Europe. He continues to have an interest in the study of esotericism and was appointed Prestonian Lecturer for 2004 with his paper: 'English Speculative Freemasonry: Origins Themes and Developments'.
2000/1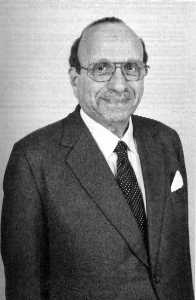 Roeinton Khambatta, OSM (1924-2018), was initiated into Lodge Zoaraster, No. 800, in the Scottish Constitution. He joined his father and grandfather's lodge, Lodge Faith, No.2468 (EC), and held office as District GDC, SW and DDGM, before being appointed District Grand Master and Grand Superintendent in the District Grand Lodge of Pakistan (1970-76).  Roeinton also served as PrSGW (Hertfordshire) and is a PPrSGW in both Worcestershire and Suffolk.  Active in the Mark, he was appointed Provincial Grand Master of London. He also held Grand Rank in Royal Ark Mariner; was a Grand Counsellor in the Order of the Secret Monitor; and SGW in the Allied Masonic Degrees. He was the President of the Board of Grand Stewards in 1988-89. In 2012, Roeinton was honoured by being awarded the Order of Service to Masonry.
1998/99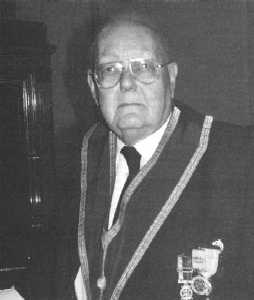 Aubrey Newman, OSM, was born in 1927 and educated in London, Glasgow and Oxford. He is a Fellow of the Royal Historical Society and a Past President of the Jewish Historical Society of England. His working life in academia brought appointments as a Lecturer in History followed by a Readership and a personal chair in History. Initiated into the John o'Gaunt Lodge, No. 523, in 1967, he was its Master in 1981. In the Province of Leicester & Rutland, Aubrey was honoured with the rank of PPrJGW; he obtained Grand Rank in 2004 as PAGDC and is now PJGD. He is active in Mark and Royal Arch, and his many years as Secretary of the Lodge of Research, No.2429, was followed by Mastership in 1998.  Aubrey served as Prestonian Lecturer for 2003.
Join or Renew your Membership of Q.C.C.C.
Join or renew
---
Make a Donation
Your support will allow us to extend the research material and research services currently provided. Thank you.