When and Where to Hear our Members
Members of Quatuor Coronati Lodge are available to give lectures nationally and internationally, and can be contacted directly or through QC via queries@quatuorcoronati.com or secretary@quatuorcoronati.com. Arrangements for accommodation and travel expenses etc. should be agreed in advance with the individual speaker. Many have been Prestonian Lecturers and all have a broad range of talks, interests and expertise.
Our in-person speaking engagements for 2020 have largely been cancelled for obvious reasons and we have instead sought to move online where possible. The list of lectures and online events listed below will be updated periodically.  Our face-to-face lectures will, we hope, re-commence in mid-2021.
Quatuor Coronati Lectures, available on QCCC's YouTube Page
Open Lectures on Freemasonry: OpenLFM – a series of monthly lectures which aims to increase the visibility and accessibility of Masonic Research. The lectures are open to everyone.
OpenLFM lectures can be viewed here.
Click here for the Grand Lodge of California's Masonic Speaker Series. Past lectures can be viewed here
The Grand Lodge of California is also hosting a Conference in April. Click on the picture below for details and to register.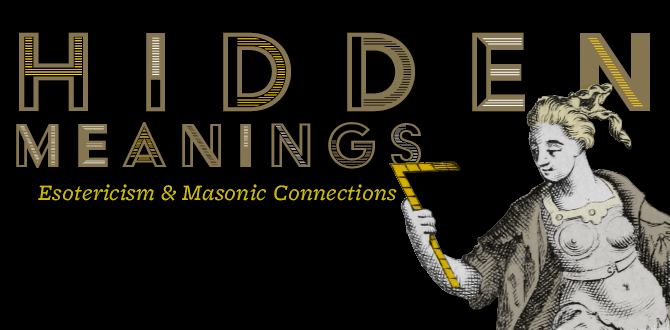 Lectures in English hosted by the Grand Lodge of Georgia, open to all, include several lectures by members of QC.  They can be viewed on GLG's YouTube Page.
London's Museum of Freemasonry is certainly worth a visit online and offline, including their Online Talks. And here is a link to a short film on the Museum and Freemasons' Hall in London; just click here.
You might also be interested in this talk by Ian Stone on 'Wren's Masons. The Strongs, and the Rebuilding of London after the Great Fire'
And our friends at Rocky Mountain Mason in Colorado have regular weekly podcasts on a variety of subjects: click to see what is available and to listen.
Postponed Face-to-Face Events
Ric Berman, Freemasonry and the Esoteric, UCLA, Los Angeles, California
Ric Berman, US Lecture Tour – California – Los Angeles, Fresno, Bay Area
Helge Horrisland, Our Glorious Dead. Norwegian Freemasons that died in battle during WWII. Lodge «Orion til de to Floder», Kristiansand/Norway. Lecture held in Norwegian language
Paul Calderwood, The Founders of Mark Masonry in the Western Counties of Britain, Utrique Fidelis Lodge of Mark Grand Officers No 1836, Masonic Hall, Nailsea Park, Nailsea, Bristol BS48 1BA
Ric Berman, Freemasonry & the Huguenots, Ars Masonica, Research Lodge of the Grand Lodge of Belgium, Brussels
Helge Horrisland, Restitution of WW II plundered Masonic Books from German Regional and University Libraries. Bibliothekartag, Hannover/Germany. Lecture held in English
Helge Horrisland, The History of the rediscovered Masonic Card File of Gestapo 1933-2020. Annual Congress, Association of Masonic Museums, Libraries and Archives, Zürich/Switzerland. Lecture held in English
Paul Calderwood, Discovering Masonic Treasures in Wales, Tennant Lodge No 1992, Masonic Hall, Guildford Crescent, Cardiff CF10 2HL
Helge Horrisland, The History of the rediscovered Masonic Card File of Gestapo 1933-2020, German Research Lodge «Frederik» (GLL), Wuppertal/Germany. Lecture held in German language.
Helge Horrisland, Update on Masonic Restitution 2019-2020, Arbeitskreis Provinenzforschung – Bibliotheken, Militärhistorisches Museum, Dresden/Germany. Lecture held in English.
Helge Horrisland, Facts and fiction on The Templars, Chapter Lodge «»Hässleholm», Hässleholm/Sweden. Lecture held in Swedish language.
Join or Renew your Membership of Q.C.C.C.
Join or renew
---
Payment to Dine
Please pay amount specified on Dining Form.
---
Make a Donation
Your support will allow us to extend the research material and research services currently provided. Thank you.