QC in Latin America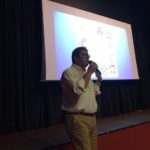 We have an extremely active QCCC contingent across Latin America and an excellent multi-lingual QCCC Facebook group run out of Brazil; this is accessed here.
Please email LatinAmerica@quatuorcoronati.com for more details.
Our Regional Secretary for Latin America and your main contact point is Emilio Elesbao.
He can be reached at LatinAmerica@quatuorcoronati.com.
Our next American Conference is in Boston from 18 – 20 September 2020 at the Grand Lodge of Massachusetts.
See the venue and view the Conference Program.  And click here to book your place.
QCCC-specific quality-assured regalia is available in Latin America, the US, and Canada via Macoy Publishing and Supply Company – please click here.
A current list of Local Secretaries in Latin America is available here: LatAm Local Secs – 2019.
Join or Renew your Membership of Q.C.C.C.
Join or renew
---
Payment to Dine
Please pay amount specified on Dining Form.
---
Make a Donation
Your support will allow us to extend the research material and research services currently provided. Thank you.