Norman B. Spencer Prize
Competition Entry Rules
The Norman B. Spencer Prize Essay Competition was instituted to encourage an active interest in Masonic research.
The competition is open to members in good standing of lodges on the Register of the UGLE or of other recognised Grand Lodges. Applicants may select their own subject which must be within the fields of Masonic History, Symbolism, Ritual, Biography, Antiquities, Architecture or any other subject deemed to be of historical importance. Lodge Histories and local Masonic History are acceptable if of broad interest.
No one is eligible who has previously been awarded the Norman B. Spencer Prize or who has been invited to read a paper at a meeting of Quatuor Coronati Lodge.
The Prize of £200 is awarded for the entry in each year judged by the Board of Assessors as being the winner, or it may be divided between entrants. The decision of the Board is final.
Essays should consist of 5,000 to 10,000 words in English and should be submitted in Word, Open Office or PDF format, and contain the author's name, address and email address as the first page.
The fundamental purpose of Quatuor Coronati is Masonic research and it is therefore expected that entries will contain relevant content. Papers of a philosophical nature are unlikely to qualify.
Entries are accepted on the basis that QC Lodge and QC Correspondence Circle Ltd. have the option of first publication and the right to exercise normal editorial powers in the preparation of essays for publication or delivery and, in particular, to bring them into conformity with the QC Style Guide. Copyright of papers remains with the authors but by entering the competition, authors grant to QC Lodge and QC Correspondence Circle Ltd. the right to print, reprint and publish their papers or extracts therefrom without requiring any further permissions from the authors, their heirs or assigns.

ENTRIES MUST REACH THE LODGE SECRETARY ON OR BEFORE 1 JUNE EACH YEAR.

Entries should be sent by email to secretary@quatuorcoronati.com
Norman B. Spencer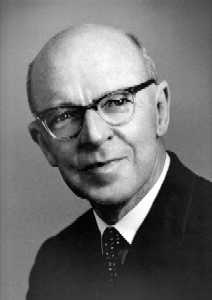 Norman Spencer (1891–1968) was born at Auckland, NZ and qualified LLB from the University of New Zealand in 1914. During WWI he served in Egypt and France and on his return joined his father's law practice. Outside the law he was President of the Auckland Chamber of Commerce and a member of the Senate of the University of New Zealand. He was awarded a CBE in 1963. His obituary by Harry Carr (AQC, 80) records a life 'of stupendous activity often carried through under the disabilities of serious ill-health'. Bro. Spencer was initiated in Remuera Lodge, No.1710 (EC) (1921), appointed District Grand Warden in 1937, and received Grand Rank (NZC) in 1938. He joined United Masters Lodge, No.167 (NZC) in 1928, WM (1933), and founded six lodges. He was Grand Lecturer (1934); President of the Board of General Purposes (1940/1); SGW (1950); and became PProGM NZ in 1960. In UGLE he was PAGDC (1938), PGD (1953), and received the Order of Service to Freemasonry in 1959. A biography, Norman B Spencer, Citizen, Humanitarian, Freemason, was published in 1972. Norman joined QCCC in 1927 and was invited to become a full member in 1951, serving as Master in 1959-60. Harry Carr, proposing Norman's health after his Installation praised 'his splendid work in the field of Masonic Education by means of the simple "Question and Answer" material produced in the Transactions of the United Masters Lodge, No.167, (NZC). 'Who Wrote our Ritual' offers a sample of his writing.
Credits and thanks for text, downloads and photos: United Masters Lodge No. 167 (NZC)
Recent winners of the Norman B. Spencer Essay Prize
The Urbanisation of Harwich and Freemasonry: Gerald Reilly (2016)
English Freemasonry during the Great War: Mike Karn (2014)
Librarians in Freemasonry: John Bowman (2013)
Did the threat of a German Invasion, in World War II, pose a risk to British Freemasons?: David J. Peck (2012)
The Formation of the Grand Lodge of New Zealand: Dr Mike Kearsley (2011)
Freemasonry and Architecture in twentieth-century Britain: Dr Paul Calderwood (2010)
The Royal Arch Jewel – An Explanation: Christopher Powell (2009), AQC 123
A Signatory to the Charter of Compact: Bruce B. Hogg (2008), AQC 120
The Knights Grand Cross of the Holy Temple of Jerusalem, Newcastle upon Tyne: Alan Eadie (2007), AQC 119
Dr Misaubin – Hogarths 'quack' – and a much maligned mason: Dr Barry Hoffbrand (2005), AQC 118
A Masonic Emblem in 1522: Chris Impens (2002), AQC 115
A Private Lodge Royal Arch Certificate: R. J. Barker (1998), AQC 111
A Day in Life of a Masonic Librarian: Michael Kaulback (1997), AQC 111
Join or Renew your Membership of Q.C.C.C.
Join or renew
---
Make a Donation
Your support will allow us to extend the research material and research services currently provided. Thank you.