The City of Boston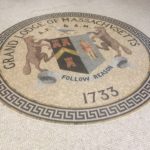 Boston is one of America's oldest cities.  Founded on the Shawmut Peninsula in 1630 by Puritan settlers from England, Boston was integral to the American Revolution and the scene of several key events, including the Boston Massacre, the Boston Tea Party, the Battle of Bunker Hill, and the Siege of Boston.  Boston's history can be explored here.
Until the late nineteenth century, Boston was a key port and manufacturing center, and although the port remains active today, the city is now better known as a hub for education, finance and culture, and home to several major universities with internationally renowned schools of law, medicine, engineering, and business.  Interactive maps of Boston can be downloaded here and here.
Culturally, Boston has a plethora of museums and galleries, theatres and concert halls.  The city is also home to numerous bars and restaurants to suit all tastes and pocket books.  The City of Boston website offers an outstanding guide to the city's attractions and is to be recommended.
The weather in Boston in September is generally mild, with low precipitation.  Temperatures range from highs of 80F (26.7C) during the day to lows of 55F (13C) in the evening. The current temperature and weather forecast from Accuweather can be accessed here.
Join or Renew your Membership of Q.C.C.C.
Join or renew
---
Make a Donation
Your support will allow us to extend the research material and research services currently provided. Thank you.