Freemasons in the Transatlantic World
QC 2018 Conference & Symposium at the George Washington Masonic National Memorial, Alexandria, VA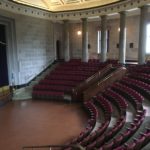 The program comprises two and a half days of lectures and discussions beginning in the morning of Friday, 14 September, and concluding on Sunday, 16 September. In addition to the lectures, attendees will have the opportunity to participate in a discussion on the date at which the first Grand Lodge was established – 1717 vs. 1721; attend a convivial dinner on Saturday evening at an excellent local restaurant; participate in a universal lodge meeting and attend a talk on DC's Masonic symbolism on Friday evening; network with like-minded members; and participate in tours of the GWMNM and/or Washington DC.
The detailed Conference Program can be downloaded here
The Conference Brochure can be downloaded here.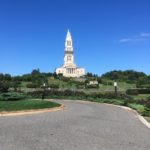 The conference is being held at the outstanding George Washington Masonic National Memorial in Alexandria, Virginia, on the outskirts of Washington D.C.
More information on the venue and its surroundings is available here.
The conference includes a wide range of lectures that focus on Transatlantic and Anglo-American Freemasonry in the eighteenth century, a formative period for American freemasonry, and includes studies of freemasonry in North America and the Caribbean. The steering group comprises Susan Sommers, Mark Tabbert (GWMNM) and Ric Berman.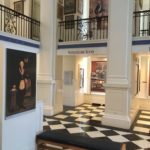 If you have any questions, please email us at queries@quatuorcoronati.com.
We are all looking forward to welcoming you at what promises to be an outstanding weekend event.
Join or Renew your Membership of Q.C.C.C.
Join or renew
---
Make a Donation
Your support will allow us to extend the research material and research services currently provided. Thank you.